Once Schools and Cohorts are set up in a district, users have the ability to edit their Membership on their Edit Profile page by following the steps detailed below. 
Note, Cross-District users do not have this option. Users with the District Management Permission for User Management or users with PL Permissions can instead enroll Cross-District users into the schools or cohorts in their districts. All other district users can self-enroll as follows.
Step 1:
Navigate to your Edit Profile page.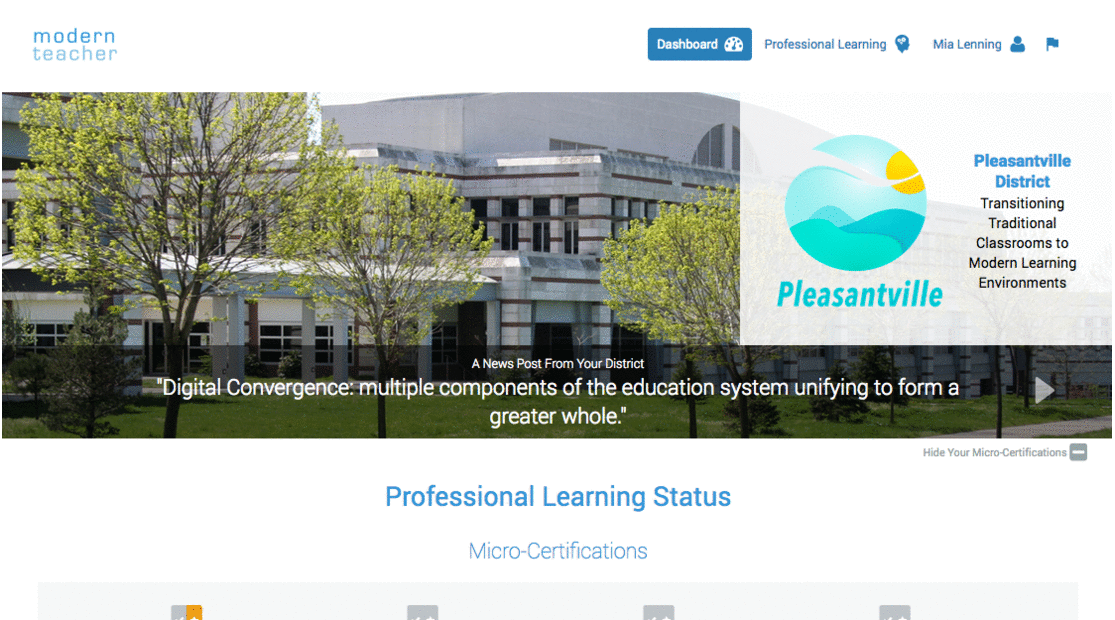 Step 2:
Scroll down past the "Introduce Yourself" bio section to view any Schools or Cohorts you are already assigned to.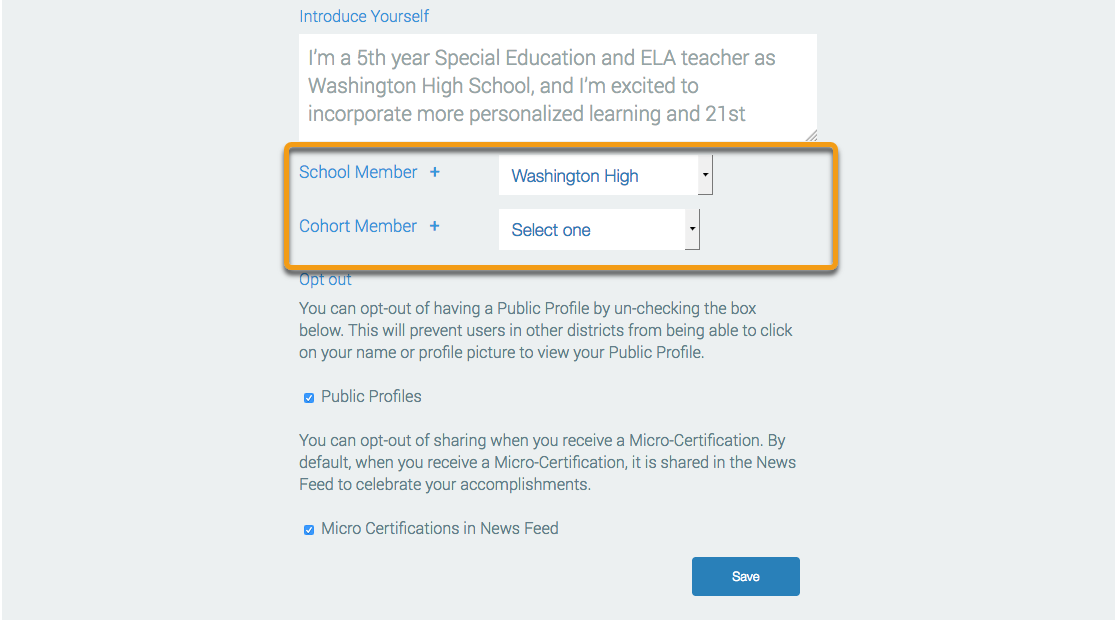 Step 3:
If desired, you can add to or edit your current membership by clicking the dropdown and selecting a new or different School or Cohort.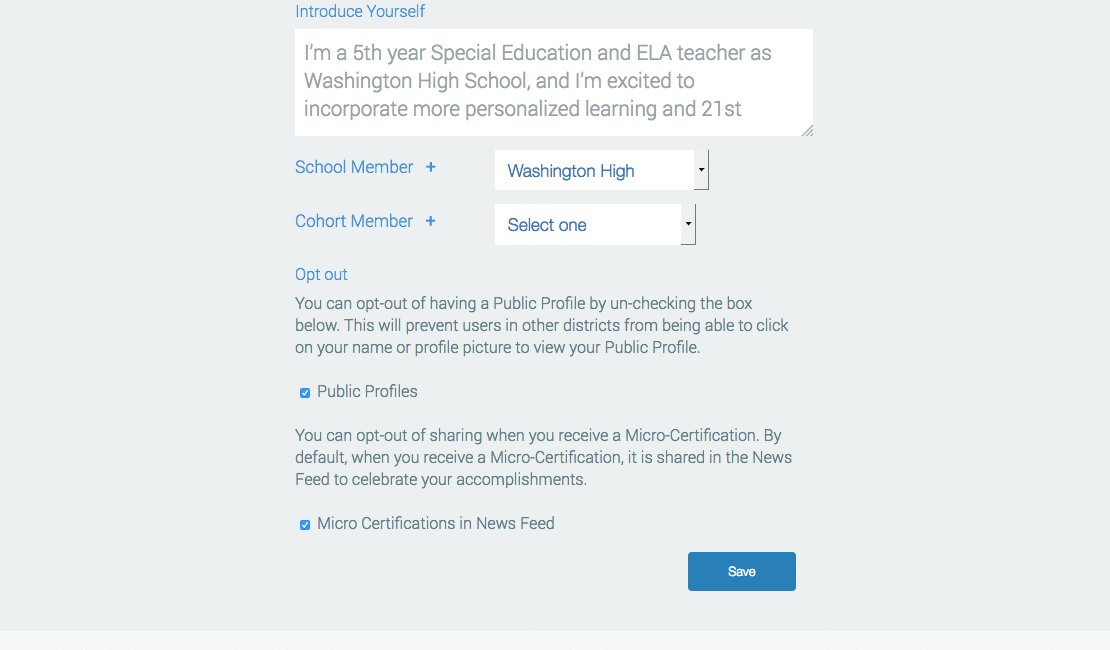 Step 4:
To enroll in an additional School or Cohort, click the + button shown below. This will add a new dropdown to the page, which you can use to select your second (or third, etc.) School or Cohort. You can use the "Select one" option to reset your membership and unenroll from any existing school or cohort. You can also remove an additional School or Cohort by clicking the X to the right of the name.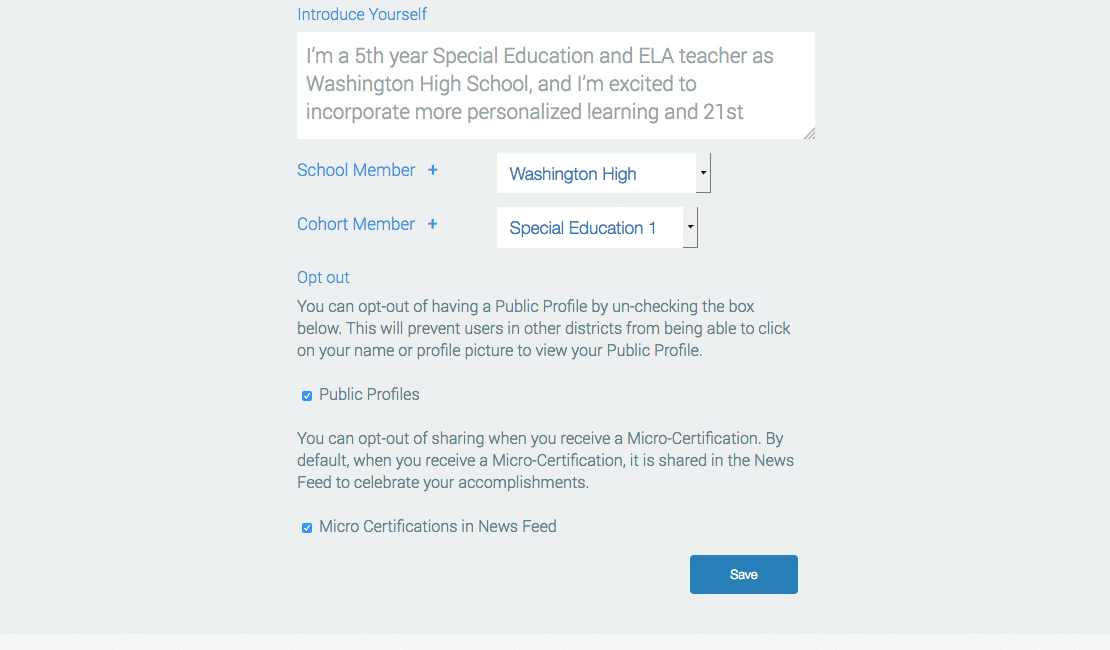 Note that the PL/School/Cohort Managers will receive a notification when you enroll or unenroll in their School or Cohort, and Managers also have the ability to enroll or unenroll members.